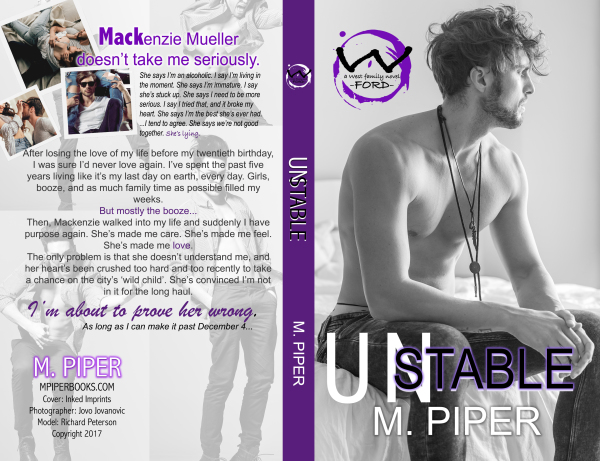 Mackenzie Mueller doesn't take me seriously.
She says I'm an alcoholic. I say I'm living in the moment. She says I'm immature. I say she's stuck up. She says I need to be more serious. I say I tried that, and it broke my heart. She says I'm the best she ever had. ...I tend to agree. She says we're not good together. She's lying.
After losing the love of my life before my twentieth birthday, I was sure I'd never love again. I've spent the past five years living like it's my last day on earth, every day. Girls, booze, and as much family time as possible filled my weeks. 
But mostly the booze...
Then, Mackenzie walked into my life and suddenly I have 
purpose
again. She's made me care. She's made me feel. 
She's made me love. 
The only problem is that she doesn't understand me, and her heart's been crushed too hard and too recently to take a chance on the city's 'wild child'. She's convinced I'm not in it for the long haul.
I'm about to prove her wrong.
As long as I can make it past December 4...